About Champion Inspection Services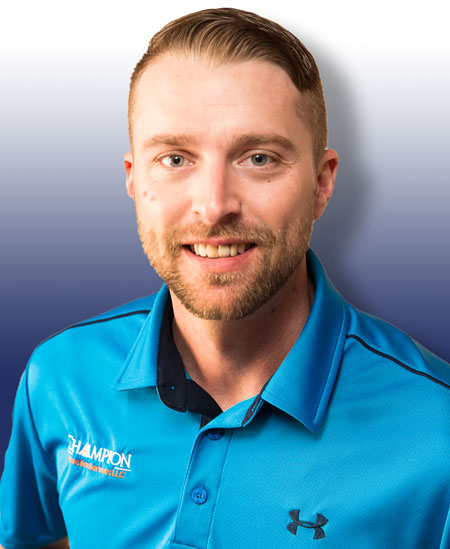 Champion Inspection Services is owned and operated by inspector Vince Spero. Priding himself on his industrious work ethic and comprehensive knowledge of home systems, Vince offers home inspection services that are designed with the client's best interests in mind.
After studying in Electronics and Electrical Trades, Vince took a job as a residential electrician in the Kansas City metropolitan area. He worked in the profession for three years before taking a position as a technician at a manufacturing facility touted as one of the largest producers in its respective industry. There he gained valuable experience in mechanics, system safety, team building, and preventative maintenance. With an impressive technical background and tireless enthusiasm for working with others to reach a goal, when offered an opportunity to train and become Lead Home Inspector for a friend's company, Vince knew he'd found his calling. Starting his own business a short time later, Vince continues to find his line of work deeply rewarding and fulfilling.
Focused on homeowner safety and the security of a client's investment, Champion Inspection Services employs a discerning eye and strong communication to provide a home inspection that's a valuable asset to both buyers and sellers.
When he's able to take time for personal leisure, Vince enjoys venturing outdoors and camping with his family. To get his blood flowing, Vince also likes to spend the occasional afternoon opening up the throttle on his dirt-bike or gathering with friends to play a few rounds of disc golf.
REQUEST INSPECTION
Request to schedule your home inspection today!